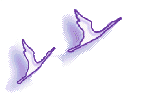 Our doors are open for You daylu from 08.00 to 20.00; on Satunday from 08.00 to 15.00; Daus of- Sunday and Holydays!


Strongly the one who counts Service by minor area of economy is mistaken...
Dear ladies and gentlemen!

We are glad to welcome You at our site! It's nice that You are displaying interest in our enterprise, in a town Brest and in the Republic of Belarus! This small story will permit You to know better ourselves, our work and many other things. You may pick up all information You are interested in concerning many kinds of different questions such as: conditions of our work, our purposes and tasks, directions of our activities… The constant aspiration for the new, for the new technologies and form of works let our staff achieve a considerable result. But without having labour under a delusion we are still raising higher our aims and tasks. In spite of the discrepant information about our Republic we can safely say that it is possible to work with us in the conditions of confidence on the basis of the mutual benefit! We are ready to work in close collaboration both with our clients and our colleagues.

Yours sincerely, the Founders of the Swan, Ltd. Company of the Additional Amenability,

Kunashko Viktor Grigorievich & Kunashko Valentina Sergeevna.
Economic Strategy of the Enterprise.

Our economic strategy is aimed at the converting of our enterprise into the powerful one which could satisfy the requirements of the inhabitants and institutions in radio-electronic equipment and its maintenance, in creation and exploitation of the interactive cable of networks, in rendering of other required service and employing of the potential of the young experts.Our special task is a creation of the production of modern electronic equipment and its components. Our strategy is very flexible and it may change according to the situation or the offers.
Belarus
Belarus is a flat piece of land straddling the shortest route between Moscow and the Polish border. Wide stretches of unbroken birch groves, vast forested marshlands and wooden villages amid rolling green and black fields give it a haunting beauty.
There's more to see in Belarus than you might suspect. Minsk is a cosmopolitan centre and a shining testament to Soviet urban planning. Brest is lively and hectic, Hrodna a cocktail of histories and Polatsk a sleepy dowager reclining on the chaise longue of her former glories.
Full country name: Republic of Belarus
Area: 207,600 sq km
Population: 10.4 million
Capital City: Minsk
People: Belarusian (81.2%), Russian, Polish, Ukrainian
Language: Belarusian, Russian
Religion: Eastern Orthodox Christianity, Roman Catholic
Government: republic
Head of State: President Alyaksandr Lukashenko
Head of Government: Prime Minister Syarhey Sidorski

GDP: US$90.19 billion
GDP per capita: US$8,700
Annual Growth: 7%
Inflation: 182%
Major Industries: Food, chemicals, textiles, agricultural machinery, timber
Major Trading Partners: Russia, Austria, Germany, UK
Member of EU: No